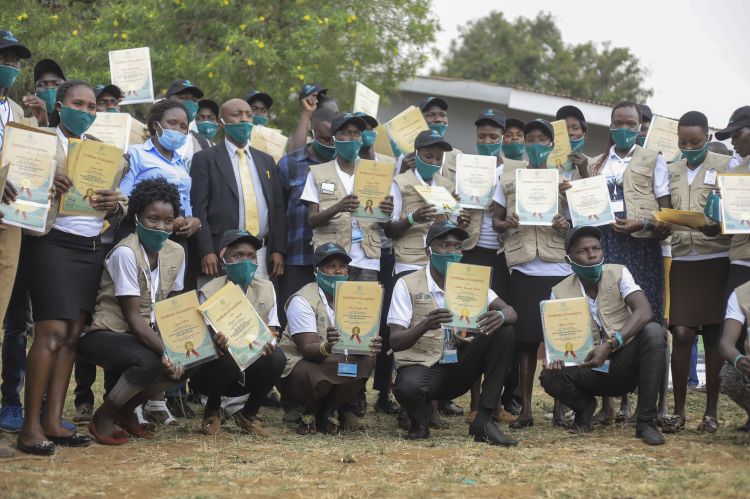 March 3, 2021 – In February, the Whitaker Peace & Development Initiative (WPDI) – in partnership with the Islamic Development Bank – graduated a new cohort of Youth Peacemakers in Uganda's Karamoja Sub-Region, adding a new group of young leaders to the ones we previously trained in the Acholi Sub-Region and at the Kiryandongo Refugee Settlement. As communities throughout the sub-region have been long impacted by conflict and poverty, this represents not only a milestone for WPDI's latest deployment of its flagship program, the Youth Peacemaker Network (YPN). It is also a welcome step towards promoting positive change for many communities located in the most vulnerable sub-region in the country.
After recruiting the 36 youths in the late summer, WPDI began training the cohort in September to establish, in line with the model behind the YPN, an endogenous, youth-based force working for peace and sustainable development.  With the situation complicated by the COVID-19 pandemic, our staff worked intensely, in accordance with strict sanitary measures, to teach our normally twelve-month curriculum in only five months.  Over the course of six week-long workshops, the youths learned about topics including Peacebuilding & Conflict Resolution, Business & Entrepreneurship, Information & Communications Technology, Trauma Healing, and life skills. The cohort also learned about the Sustainable Development Goals and built partnerships with local leaders and other key stakeholders throughout the workshops, all key to their future work to foster transformative change in their communities.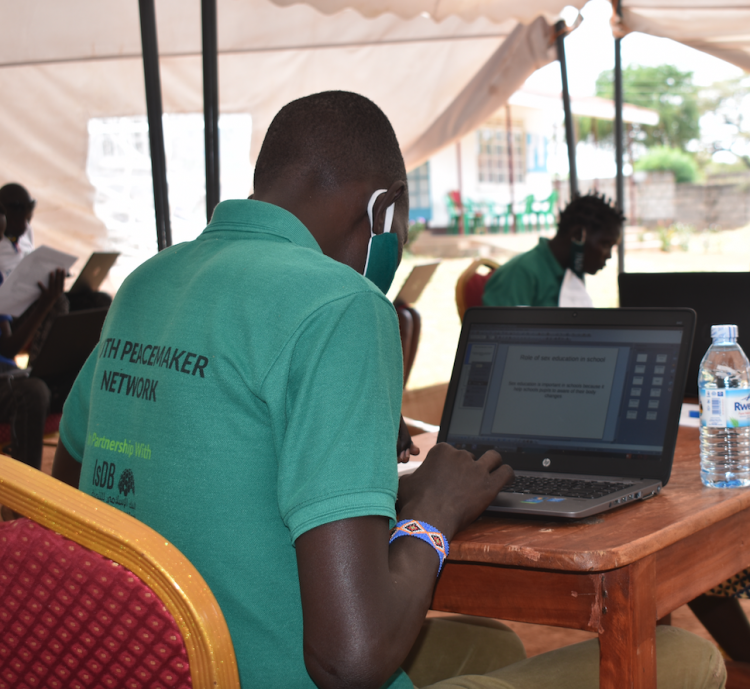 During the final workshop, which was conducted from February 13-21, the youths sat for their final examinations. Out of the entire cohort of 36, 27 youths passed their exams; the remaining nine will have an opportunity to re-take their exams at a later stage. The 27 Youth Peacemakers graduated on February 19 at a ceremony attended by high-level local officials from the sub-region's nine districts. As Christine Akot, the Moroto District Vice-Chairperson, told the youths, "I know you understand that your training and the knowledge you received from WPDI is very relevant …  And I hope that you will pass along your new skills to other young people to share your blessing." Michael Okiring Bwalatum, the Amudat District Commissioner, told the newly graduated Youth Peacemakers that "I am happy that you have been trained to become Youth Peacemakers. Please change the minds of other youths and promote peace. As a leader, I will support you." While official in nature, these words of recognition nevertheless conveyed genuine endorsement of our program by local communities, an important indicator of support for our youths as they prepare to their work in these areas.
The youths themselves told us about their excitement to start working to build peace and bring sustainable development to their communities. Grace, from the Abim District, spoke about how "Before my WPDI training, I had no idea how to resolve a conflict or build peace in my community. But, using the knowledge I have received, I already have been able to resolve a conflict over a land boundary among two families in my village. I know I can do more, and I will work for peace." John, another new Youth Peacemakers, mentioned how "I have new business skills that I will use to better my community. Without my training, I wouldn't have been able to come up with business ideas, and I wouldn't have been able to help my fellow youths find jobs."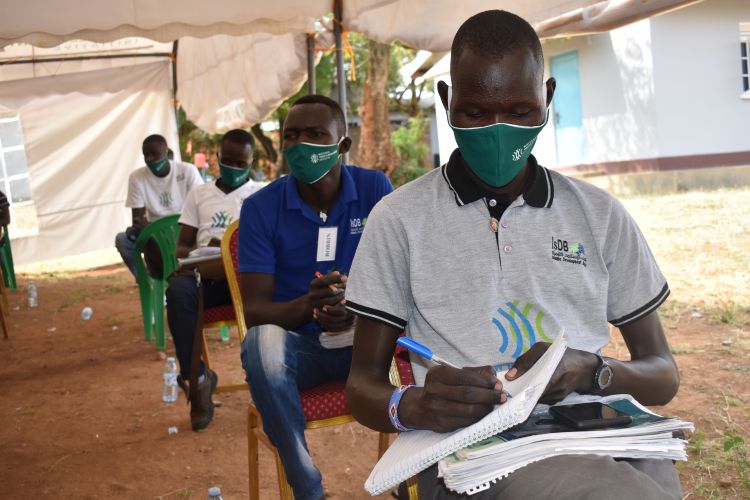 In the coming weeks and months, WPDI's new cohort of 27 Youth Peacemakers will return to their communities and work to build peace and foster sustainable development. Their first task will consist of training 140 young women and men from their home communities. To do this, they will replicate the training we gave them and, therefore, expand their potential impact through which they will create local businesses and organize community dialogues. Their efforts will, we are convinced, bring a new energy to the communities in the Karamoja Sub-Region and Uganda at large.
Watch below a short video of the graduation ceremony!