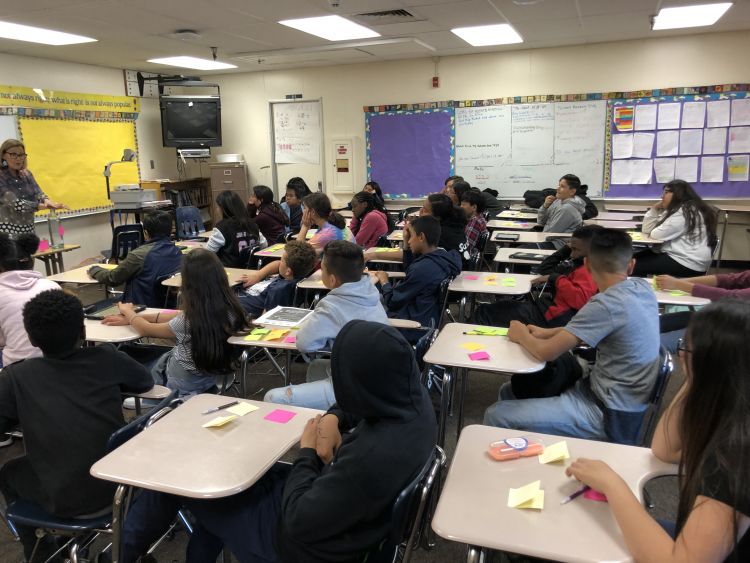 April 16, 2021 – The Whitaker Peace & Development Initiative's (WPDI) conflict resolution program in the United States will soon include an urgently needed trauma-informed healing component.  For nearly a decade now, the Domestic Harmonizer Program (DHP) has worked to foster peaceful relationships at schools within vulnerable communities in the Greater Los Angeles area, focusing on promoting restorative practices including conflict resolution education, peer mediation, and dialogue at partner schools.
Because we believe that achieving inner peace helps individuals find the path to building peace with others, a longstanding concern of ours is to understand how individuals and communities cope with severely stressful situations. This has led us to, when needed, launch programs focused on trauma healing and psychosocial support, as we have done in conflict-affected South Sudan or in Uganda with former child soldiers and refugees. In the past few years, we have witnessed how communities in the United States have been experiencing growing untenable levels of stress. This prompted us to take action and bring our trauma healing capacity to bear in some of the most vulnerable communities in the United States – primary and secondary schools. Soon, students, teachers, and parents in our partner schools will have access to a new training series as well as healing services that will deepen our work regarding helping communities embrace transformational peace.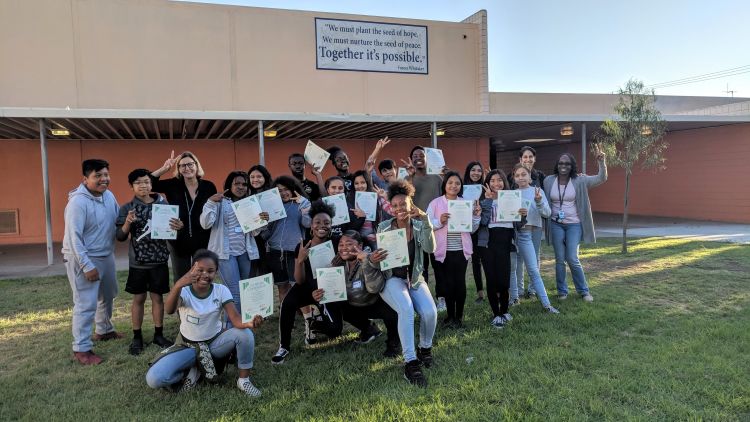 The new trauma-informed component of the DHP will be spearheaded by ReNina Minter, who recently joined WPDI. ReNina is a psychotherapist who specializes in helping patients end the cycle of unwanted patterns. She has unique talent for creating safe spaces and collaborative environments where people feel genuinely invited to increase self-awareness, reduce symptoms, manage their emotions, and live more fully. She received her master's degree in Clinical Psychology from Pepperdine University and is also certified in Cognitive Behavior Therapy from the Academy of Cognitive Therapy with a focus in trauma, depression, and anxiety. Her extensive experience includes a private practice with young adults, women, and other professionals. She has also taught psychology at the college level for 12 years and has also taught in elementary and middle schools throughout South Los Angeles. ReNina is clearly an invaluable addition to the DHP team.
Next fall, if the COVID-19 pandemic has subsided, students and teachers at the schools that we partner with in the greater Los Angeles area will have access to this new opportunity to achieve personal transformation, which we view as critical during this period. Components of our newly minted trauma-informed curricula will soon also be available online at the DHP Virtual Center, which will be launched nationwide at the end of the year.
To learn more about ReNina Minter's experiences and this new offering, please watch the interview she conducted with Monya Kian, WPDI's DHP Program Director.