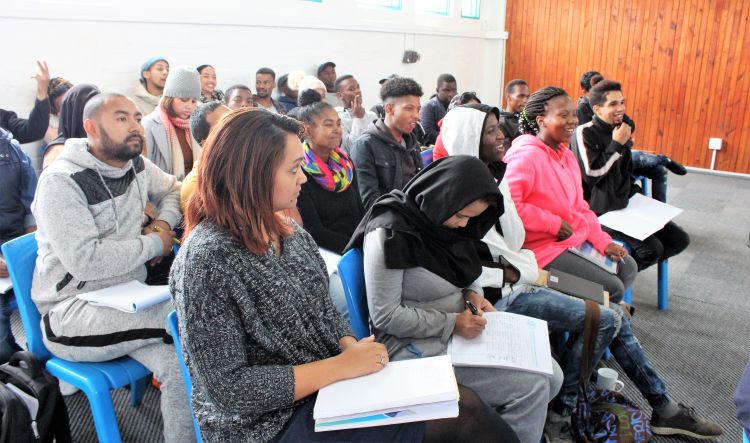 December 16, 2019 – Today is a day of great significance in South Africa, the Day of Reconciliation. This national day came into effect in 1995 with the end of Apartheid, with the intention of fostering reconciliation and national unity throughout the country. As peace and reconciliation is at the core of our work, we decided to make this day an opportunity for our 46 aspiring youth peacemakers currently in training in the Flats area of Cape Town to come together and share their thoughts and aspiration. Observing the Day of Reconciliation is all the more important for these youth that the history of the Flats has deep roots in the Apartheid period when it was considered as a place for the relegation of the most marginalized colored people. In effect, inviting our youth to share their thoughts was part of the long-term trauma-healing work that is part of their training as peacemaker, a bedrock of which his that making peace with others starts by addressing the violence within.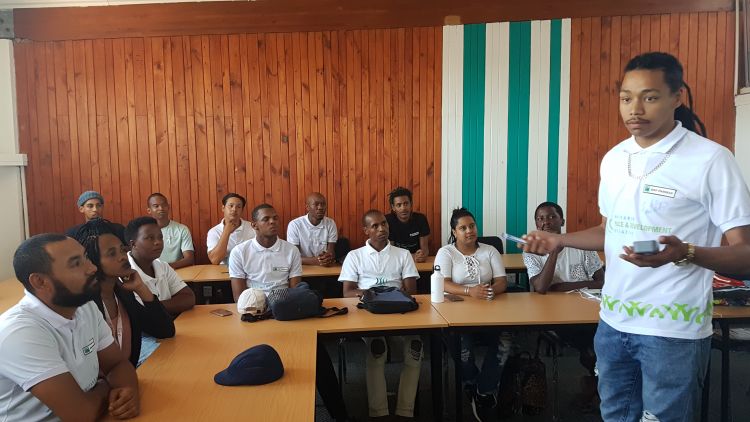 Increasing awareness of the inner journey of peacebuilding was a central aspect in the reflections of the future peacemakers. Joseph Jacobs, 19, expressed it with great clarity. "I was born and raised in Cape Flats, one of the most violent townships in the world. In my childhood, I lost friends and family members to gangs. So many people in Cape Flats believe in revenge.
Before I joined WPDI, I never thought that there would be a light at the end of the tunnel. We can now go back into our communities that are affected by violence and bring about change in the mindsets of the youths. We can break the cycle of violence in Cape Flats. After I complete my training with WPDI, I want to help youths in my community start their own businesses to create jobs for other community members. We can bring about peace and development, helping foster unity at the same time."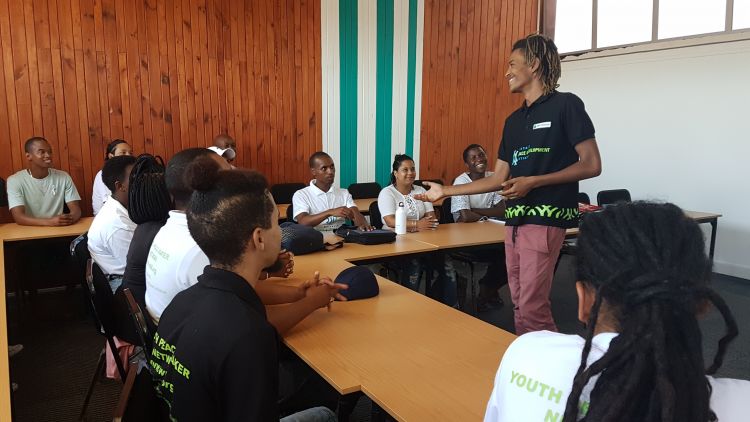 Other trainees expressed similar sentiments as to the need for the Flats to transform into a better, more peaceful place. Tristan Wievers told us of the kind of future he dreamt of for his community: "My community is a vibrant place, but behind that is a world of crime, murder, drugs, and gangs. In the last couple of years, the violence has been getting worse. I myself was a gang member at one point. If it wasn't for WPDI, my life wouldn't have changed. I have learned about inner peace and how to create positive change in my community. Without peace, there can be no reconciliation, and this is what is needed in Hanover Park. After I complete my training, I hope I can be an icon of positive change and a beacon of hope."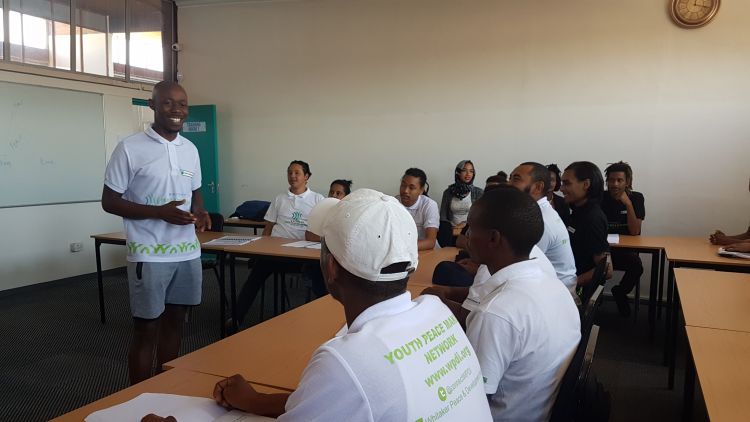 Of high significance for the coming years was also the perception that these youths have of their own roles in the promotion of reconciliation and development within their community. This was affirmed by Ayanda Mhlongo. "I am committed to making a positive change and impact in society. I am starting to see myself as a peace agent. I have committed to giving my all in peacebuilding and want to promote change and unity in our divided country, especially by promoting reconciliation. With the bitter past of Apartheid, only reconciliation can move us forward as a country."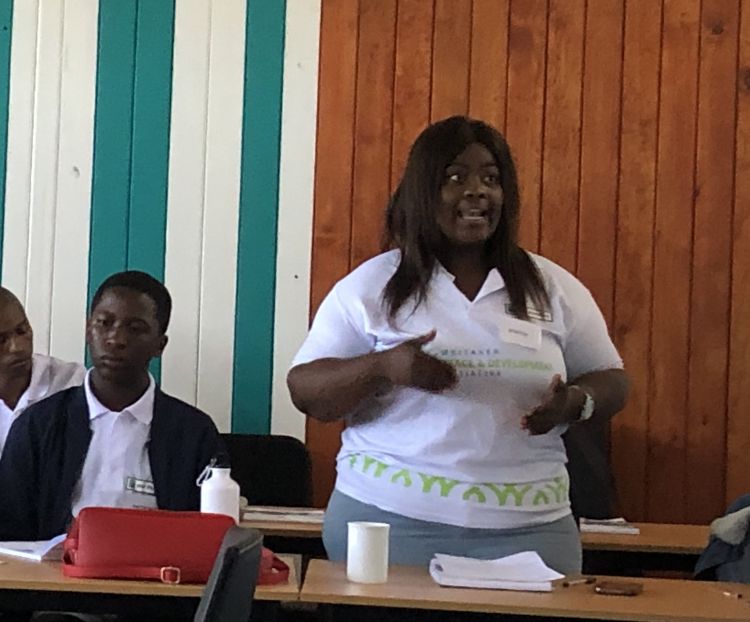 Ayanda's ambition to help others was shared by all the other aspiring peacemakers. We also viewed as a hopeful sign that they fully understood the importance for them of working together, as did Sean Fabrick: "Though we face many challenges as youths, in order to find peace as individuals and as a nation, we must come together and realize that we are not that different from one another. We should be focusing on our similarities to promote unity and solidarity. Once I complete my training with WPDI, I hope to work on these issues myself by creating a music school in my community to help educate the next generation."
From these testimonials alone, we can tell that this group has great potential to lead change in their community. Their awareness of the Flats's past and present predicaments harks back to the very reasons why the Day of Reconciliation was established in the first place: looking towards the future for opportunities to make peace and reconciliation a reality for all, however high the obstacles may seem.