October 1, 2020 – Last week, the Whitaker Peace & Development Initiative (WPDI) – in partnership with the Islamic Development Bank – began training a new cohort of aspiring youth peacemakers in Uganda's Karamoja Sub-Region. This is a major step in the development of a program that will bring positive transformation to vulnerable communities in Karamoja, which is one of the most fragile areas of the country. The first training workshop focused on laying the groundwork for the 36 youths to learn new skills central to their future work as changemakers in their communities.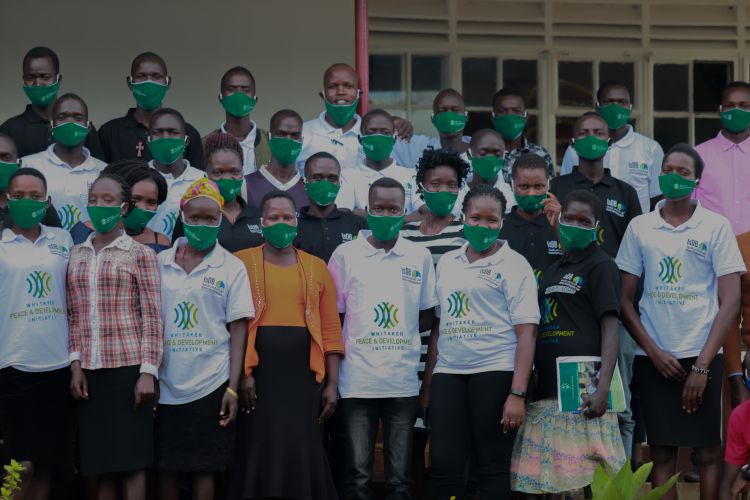 In early September, WPDI successfully completed the recruitment of 36 youths from across the Karamoja Sub-Region to participate in the latest deployment of our Youth Peacemaker Network program there. This new initiative builds on the results that we have achieved over past years in the Acholi Sub-Region and the Kiryandongo Refugee Settlement, where our youths have developed numerous peace projects and small business that have generated and continue to generate positive outcomes in vulnerable communities. Vulnerability is indeed a challenge that communities in Karamoja face. The sub-region has been negatively impacted by conflict and a lack of economic development. But with this new cohort of youths, we plan to help foster transformative change in line with the Sustainable Development Goals.
Before these youths can effectively go work into their communities, we want to ensure that they are equipped with the right tools so that they will be successful in doing so, hence the need for a one-year intensive training cycle. Starting on September 20th, the five-day training took place at WPDI's new Community Learning Center in Moroto, the sub-region's largest city. The courses covered topics in Peacebuilding & Conflict Resolution, Business & Entrepreneurship, and Information & Communications Technology as well as life skills. The youths also learned about core concepts including the Sustainable Development Goals, which constitute a common reference for stakeholders and partners at all levels, from local authorities to national governments to international organizations. In addition to being attended by of the 36 aspiring youth peacemakers, local leaders and other key stakeholders also attended the workshop as part of our efforts to strengthen ties and develop relationships that will help the youths in their future work.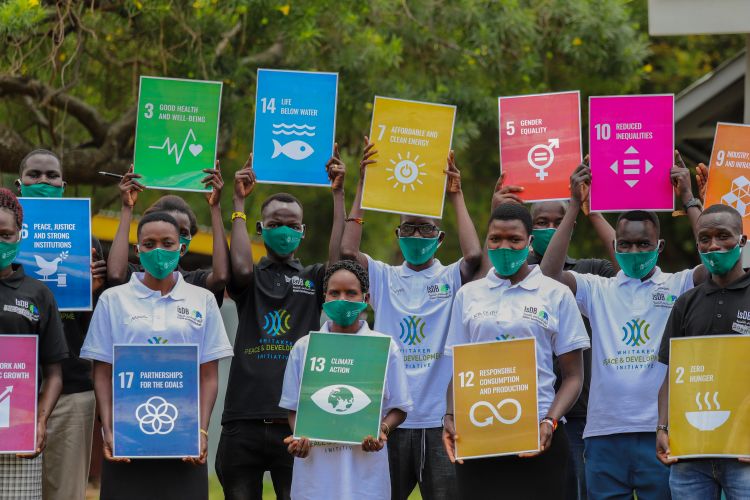 After the workshop concluded, youths and other attendees had positive feedback to share. Hellen, an aspiring youth peacemaker, told us that "I am happy with the training because I learned many things, especially about personal development and fundamentals of business. I definitely have skills that I didn't have before." Collins, another youth, mentioned "I found out that there are ways to avoid or resolve conflict that I was unaware of. I'm already looking forward to being able to train local leaders and peace advocates so that others can have an impact in the community, too." The sub-region's Chief Administrative Officer also offered remarks, stating that "I am especially impressed with the entrepreneurship component of the training, as the youths will be able to create their own businesses and jobs for others."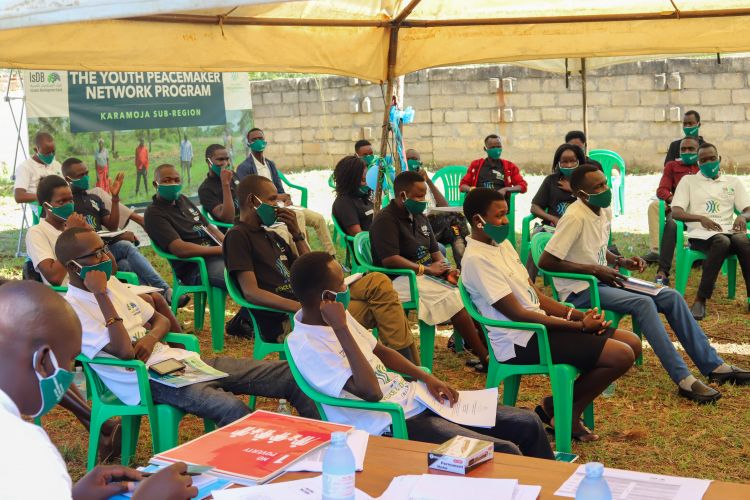 With the completion of this first training workshop, our new cohort of 36 aspiring youth peacemakers are well on their way to become changemakers and have a positive, transformational impact in their communities. As they prepare for their second training workshop, scheduled for October, we are encouraged by their resolve and dedication; both will serve them well in the months and years to come.